Editor's note: This is the second part of a series based on the history of Girty's Island. Part one was published in the Wednesday edition of the Northwest Signal.
FLORIDA — A Tuesday program at the Florida Public Library featured Mary Voigt Camp, whose grandfather was Fred Voigt, owner of the 1900-12 Girty's Island Summer Home Co. Her daughter, Beth Kiessling, also spoke on the history of the island at the event.
To provide a first-hand account of activities on the island, Voigt Camp read from a passage written by her great aunt, Dorothy Voigt Rakestraw.
The following are excerpts published directly from the passage written by Dorothy Voigt Rakestraw in 1988: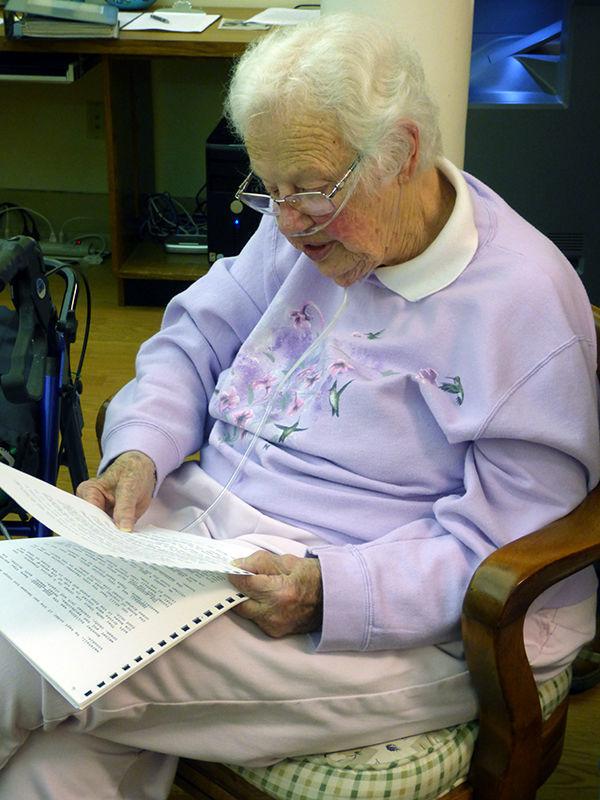 The island's purchase
"My father and mother bought the island in 1898 and father's brother Henry and wife Mary were with them on the original purchase, but the next year they sold their share to mother and father. They lived in a large tent the first summer. The first work to be done was to clear the underbrush and some trees, then they would build a home. They needed a way to get the lumber across the river to build the house and all the buildings for the summer resort. They built a ferry that would hold a team of horses and a wagon. A road had to be brought down to the water's edge on each side of the river."
Structures at the resort
"The pavilion was built in the grove for all the entertainment and shows that were given … In another building was a bowling alley with two lanes … Beside the bowling alley was a shooting gallery, where the players tried to shoot a row of moving metal birds … Another building was the food stand, here they served wiener and ham sandwiches, baked beans, soft drinks, ice cream, candy, [caramel-coated popcorn and peanuts] and cigars."
"The grandstand held about 200 people, under the seats father kept the clay pigeons for skeet shooting. I was told that a baseball team from Toledo had played here at the island at one time."
"Father had this boat which he called the Goldie, a former canal cargo boat, equipped with steam power to turn the big 10 foot paddle wheel at the rear of the boat. The boat made 4 trips each day between Napoleon and the island. Nina Sullivan from Toledo entertained the people by singing and whistling. When the boat was getting near the island and blew the whistle the children would run down to meet the boat, the people came up the walkway or driveway to the grove, there were lamp posts all along the way to use at night."
"Mother served meals in the house for special groups of people, when the dinner was ready she rang a copper hand bell. These were chicken dinners (the chickens they raised on the island), the cost of the dinner was 25 cents. One lady from Napoleon who was entertaining her club said that 25 cents was too expensive and mother never served meals at the house again."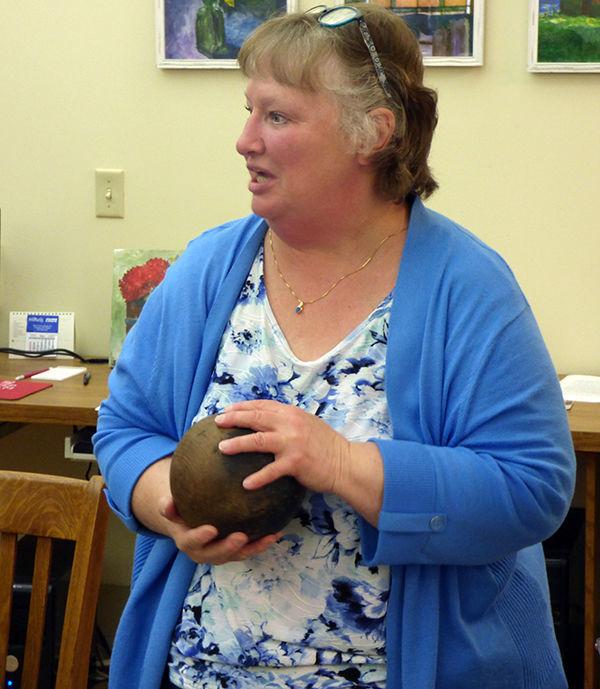 Closing the resort
"It was a short season from Decoration Day till Labor Day, just 3 months, the expenses were too great for the profit made, the resort was closed in 1906. It was later used for large and small picnic groups. The boat Goldie was sold to someone in Toledo and then the City of Findlay bought the boat, they called it the Pastime."
The island from 1906-13
"Father put part of the island into a fruit farm surrounded by water, the early frost did not destroy the blossoms. He planted about one hundred fruit trees, peach mostly, some apple and sweet and sour cherry from the ferry landing to the house, also three kinds of grapes and in front of the house black raspberries, everything really grew, the raspberries were very large and I still dream that I am walking in the peach orchard and picking and eating those delicious peaches."
"We picked and hauled the fruit to Holgate to be sold, all the families canned all they could use."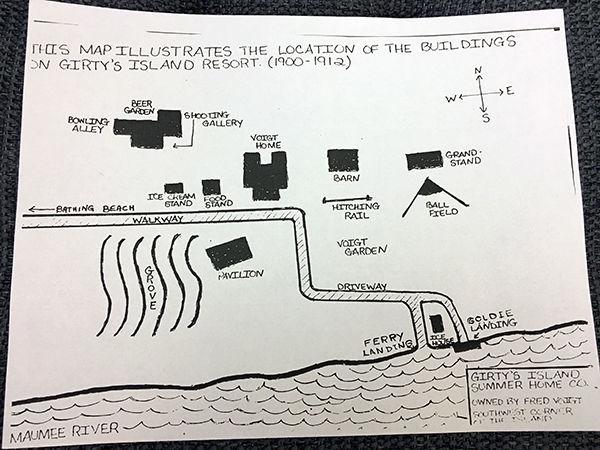 The Flood of 1913
"Father decided to build a cottage for there were not enough rooms for sleeping at the big house … he would finish it the next spring, but the big 1913 flood came and destroyed everything that he had built. During the flood we drove out to the island from the high road across from the island we watched as buildings, straw stacks with chickens and animals on them, houses and all sizes of boats came floating down the river, it was heart breaking to see all of this destruction."
"On the island the high water took every building except the house and the food stand which caught in the trees in the orchard. In the house the water had been within a few inches from the ceiling on the first floor, the piano was on its side, the kitchen table was hanging on the stove pipe and mud everywhere, you hardly knew where to start to clean, but everyone helped. The cottage was finished the next year."
"A few years later father built a dance hall, the upper half of the walls would open in to let in the cool island breeze … Once or twice a week Napoleon, Florida or Holgate young people enjoyed the recreation. After a while of dancing the couples would stroll out into the cool night and the island became a lover's paradise of romantic starlight."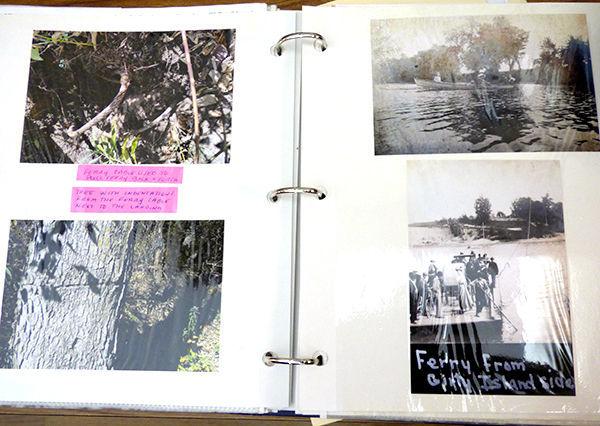 Remembering the island
"After Edwin and I were married and Rosemary and Russell were small we spent our summer vacations there with the folks from Holgate. A few years later father sold the island to a realtor in Toledo. Today the State of Ohio Game Reserve owns the island, the buildings were in poor condition and they were destroyed. The island is now covered with big trees and underbrush, the same as when mother and father bought it in 1898 that would be 90 years ago. All our families still remember and talk about all the good times we had on the island with our families. It was a little bit of heaven to each of us."
While the passage is typeset, it is concluded with a handwritten note from Voigt Rakestraw:
"Today Nov. 6th 1988 we drove over to see the island, it looked as though it was asleep and dreaming of all the happy and exciting days of years ago."