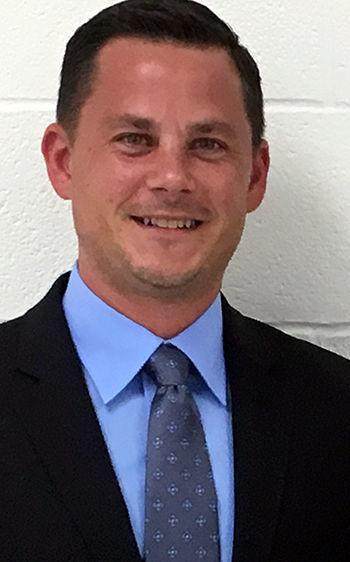 LIBERTY CENTER — It was reported the Liberty Center Local Schools' fiscal year 2020 is expected to end in the black, although the extended forecast for the district continues to show deficit spending.
The district's fiscal year 2019 realized deficit spending of $259,693 and district staff was able to take action throughout the year to anticipate ending fiscal year 2020 with a revenue excess of $890,753. The district started the fiscal year July 1, 2019, with a cash balance at just less than $7 million, and, if the revenue excess is realized, the June 30 cash balance will be approximately $7.84 million.
Liberty Center Local Schools Treasurer Jenell Buenger reported the finance committee met earlier in the month to review the forecast in detail.
"It's looking much better than projected," she said of the findings during Monday's board meeting.
It was noted the district was able to save on expenditures through attrition, as the district was able to review its enrollment numbers and not fill in vacant positions such as a bus driver, two teaching positions, a monitoring aide and a lunchroom aide. Buenger also said grant money was able to offset some of the district's costs.
Buenger reported the school building closures did result in some savings realized by the district. She reported not needing substitute staff resulted in approximately $50,000 in savings, approximately $25,000 were saved in utility costs, approximately $10,000 was saved in maintenance supplies since items like toilet paper and paper towels did not need to be stocked and, because summer workers won't be necessary this year, approximately $16,000 will be saved in those costs.
Buenger reported the most recent funding cuts made by the State of Ohio in response to the COVID-19 pandemic cost the district approximately $182,000 in revenues. However, the district received approximately $900,000 from pipeline payments, an amount that was larger than anticipated.
The school district extends into a portion of Fulton County where the Nexus pipeline is located. A preliminary assessment estimated a revenue of approximately $647,000 for the district.
Buenger also reported income taxes were received in an amount approximately $200,000 more than forecast and open enrollment numbers generated approximately $100,000 more than forecast.
Using conservative data to move forward, both Buenger and Superintendent Richie Peters commented on the uncertainty being created by the school buildings closures and orders being put into place in response to the pandemic.
Fiscal years 2021-24 are still being forecast as deficit spending, with the estimates resulting in approximately $1.17 million in deficit spending for 2021, $1.93 million for 2022, $2.1 million for 2023 and $2.6 million for 2024.
In a summary prepared by Buenger for the board, it is reported she projects a 5% reduction in property taxes for the next two years due to COVID-19, a 10% decrease for the next two years, an anticipated 10% decrease in state foundation grants next year, projected decreases to the casino tax revenues and a 5% decrease to property tax allocation.
As for expenditures, Buenger notes the recently-approved 2% wage increase in the one-year teacher's contract, along with a projected 6% increase to insurance/benefits. Salaries and benefits are typically nearly 80% of the district's annual expenditures.
The numbers for fiscal years 2021-24 are projections at this point, but, if they were actually realized as forecast, the deficit spending would deplete the district's cash reserves down to approximately $2.64 million by June 30, 2024. However, these forecasts are based on conservative projections and are typically realized in more positive amounts, especially as the district proactively reduces the deficit spending amounts.
"With the way things change, (forming a five-year forecast) is very difficult in normal, certain times," said Peters, who began in the position in January 2019. "When I started, the board was very proactive in that they were facing deficit spending. Through attrition, we saved money right away, and the pipeline was a tremendous help. There was a hit from the state a week ago, but, because of those, we were able to be good for today."
However, Peters stressed figures such as those in the forecasts are "ever-changing," and there continues to be more uncertainty on how the state will respond to the pandemic.
"I commend the board for being proactive and having things in place," he said. "A lot of schools are in a tough spot. We are in a situation where we do not need to make knee-jerk reactions like making layoffs. We're looking solid for this fiscal year, and we'll see what the future holds."
Peters said the anticipated revenue carryover into the next fiscal year will be a benefit to the district, as he said the cuts made at the state level weren't a surprise.
"(Making projections for) the first two years in reasonable, but, beyond that is a crapshoot. The current situation doesn't make this any better," Peters said of forecasting. "Nobody likes to hear the news, even though it wasn't a surprise with the cuts. But, we'll deal with it, analyze each position and be conservative with spending. We're going to look closer and make sure the money we spend is serving the students."
In other financial matters, the board accepted a $100 donation from Frost Insurance Co. for banners, $46.90 from the Box Tops for Education program for the elementary principal's fund, $135 from the LC Athletic Boosters for a hotel room for gymnastics and $1,500 from solar company ConnectGen to provide internet access for those in need for remote learning.
The board also approved a transfer of $110,000 from the general fund to the lunchroom fund. Buenger said the lunchroom fund was doing well for the year due to cuts previously made, but when the school closures happened, no revenues were being generated for the fund as lunches were still provided to students.
The board also approved authorized signers to the administrative petty cash checking account to add newly-hired payroll specialist Breanna Sharp.