While it will look different than previous years, the Henry County Relay For Life drive-thru luminaria ceremony will be held from 6:30-9:30 p.m. Saturday at the Henry County Fairgrounds.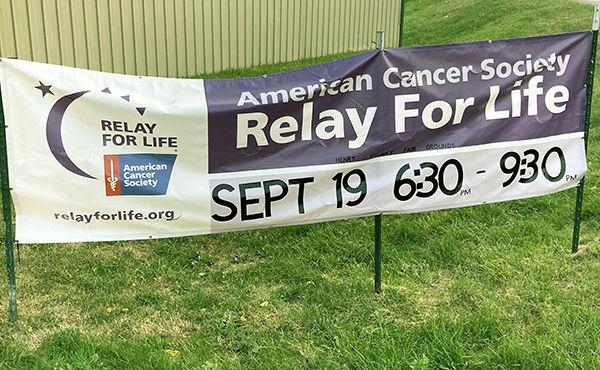 Those driving through must enter at the north gate of the fairgrounds, and volunteers will direct vehicles through the luminaria route.
Due to social distancing because of the COVID-19 pandemic, everyone must stay in vehicles at all times. There will be an area where survivors will be able to pick up survivor shirts if they already did not receive their shirt at the survivor dinner earlier in the year.
---
There are three honorary chairs for the relay - Jason Bostelman, Charlotte Grejtak and Isaac Ponce - and they will also serve as honorary chairs for the relay in 2021.
Bostelman, who lives in Napoleon, was diagnosed with stage four lung cancer that had traveled to his brain in August 2018 after going to an emergency room and receiving a CAT scan and was transferred to a hospital in Toledo for more tests and, ultimately, surgery.
"I had a brain tumor that was fairly far along, but not extremely difficult to remove," he explained. "It was pressing against my skull and that caused some difficulties and, obviously, I wasn't feeling very well."
After quickly undergoing surgery to remove the brain tumor, he underwent 10 radiation treatments on his lungs and five radiation treatments on his brain, as well as 22 chemotherapy treatments and immune therapies. Because the cancer in his lung affected part of his windpipe, they didn't perform surgery to remove that tumor.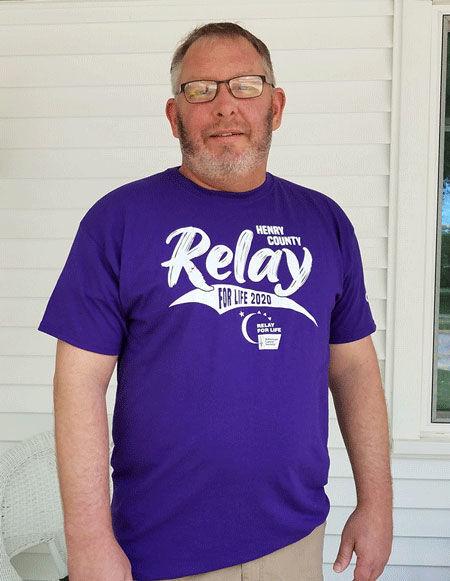 "My prognosis is excellent. I have no cancer residing in my brain, everything is clear and the cancer in my lung has shrunk up significantly to where they consider it stable, it's not growing," Bostelman said, adding his doctor thinks it's scar tissue in his lung.
Bostelman continues to take immune therapy and a light dose of chemotherapy every 21 days and will continue to receive that treatment until there's new advancements.
"With my genetic makeup and the kind of cancer that I have, that's the most effective course of treatment right now that they're aware of," he added.
Overall, Bostelman said keeping a positive attitude was important for him as he battles cancer.
"Even if you feel you've got it beat, it's always that life-long thing that you're up against," he said. "Keep a positive attitude and keep moving in the right direction and be as positive as you can, it goes a long way."
Bostelman said he was humbled to be selected as a chair for the relay.
"There's so many people affected by cancer, and for the Relay For Life to think of me as a person to represent them and represent the cause that they're fighting against is really humbling," Bostelman said.
Bostelman added, while the relay will look different this year, he's glad it's still occurring to continue spreading awareness of cancer.
"Even though there's a different flavor to it, it's still an opportunity for people to go out and honor their loved ones and honor a lot of the survivors that battle through this all the time," he said. "For a lot of people, it's a tough fight and ... even though (the relay) is not exactly normal, I think it's still going to be a really neat thing to be a part of.
"I think it's great that they community gets a chance to come out and be a part of this," he continued. "It really is a big community event, a lot of people get a lot out of it, so I'm glad to see it's still happening this year."
---
Grejtak was diagnosed with bilateral breast cancer in August 2018 after a tumor was found on her right side through a routine mammogram. She underwent an MRI one month and found cancer also in her left breast.
"It was two different kinds of breast cancer," Grejtak said, adding after she had double mastectomy, they discovered a third kind of cancer in both breasts. While she was diagnosed fairly early, Grejtak said she did have a positive lymph node, so she underwent radiation treatment on her right side and then chemotherapy. Because her right side was triple positive, she had a one year of infusions of drugs to target that type of cancer and that finished in November.
"I have been declared cancer-free," Grejtak said.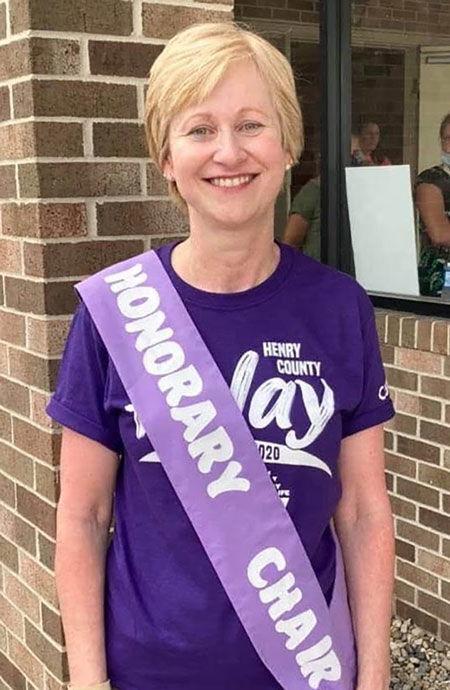 While noting that everyone is different, Grejtak said community support and her faith were the most important things that helped her.
"I told everybody, I posted it on Facebook, because I felt it was important for people to know what was going on with me," she said. "I do work at the senior center and I thought, people are going to notice when I'm not there, they're going to notice if my hair is different because I'm wearing a wig.
"The most amazing thing happened - the more people who found out, the more support I had, the more courage I had, the more prayers I had, and that is truly what got me through it because, needless to say, it was a very dark time," she continued.
However, Grejtak said not everyone is comfortable with that kind of openness, but added it's important to have a support system, even if it's a smaller group.
"I can't recommend enough to have a support system, no matter how small," she said.
Grejtak also said her faith was also something that helped her through her treatments.
"God obviously was with me throughout," she said. "There were dark days, but again with so many people praying - people I didn't even know were praying for me - people are good."
Grejtak formerly lived in Napoleon but moved to Michigan six years ago due to her husband's job, but has continued to work at the Henry County Senior Center.
"Honestly, I was absolutely humbled, honored and I was shocked," Grejtak said of learning she was selected to be an honorary chair.
Grejtak added, while she was undergoing treatment, she thought that she wouldn't attend survivor events or relays.
"What I didn't know then as the cancer changed me, and I can't help but be involved and proudly declare that I am a survivor," she said. "It is something I an grateful for every single day."
---
In April 2018, Isaac Ponce, the son of Steve and Wendy Ponce of Ridgeville Corners, was diagnosed with brain cancer, specifically desmoplastic medulloblastoma.
Wendy explained Isaac was vomiting every three or four days and then would be fine for a few days before repeating the cycle for approximately two months.
"I kept taking him back to the doctor and they thought it was acid reflux or maybe he had gallbladder issues and they were going to send him to a specialist," Wendy said. "He had lost 20 pounds at that time."
But one night, Wendy said Isaac told her he had a bad headache while vomiting, which led to a call to the doctor, who scheduled an MRI. They were immediately told to go to Nationwide Children's Hospital in Columbus before 5 p.m. that day.
"They did another MRI on him and found a tumor on his brain," Wendy explained. "They said him throwing up was the fluid would build up in the brain and then he would throw up and it would release the pressure off his brain for three or four days and then it would start building up again."
Two days later, Isaac had surgery to remove the tumor, which was found to be cancerous.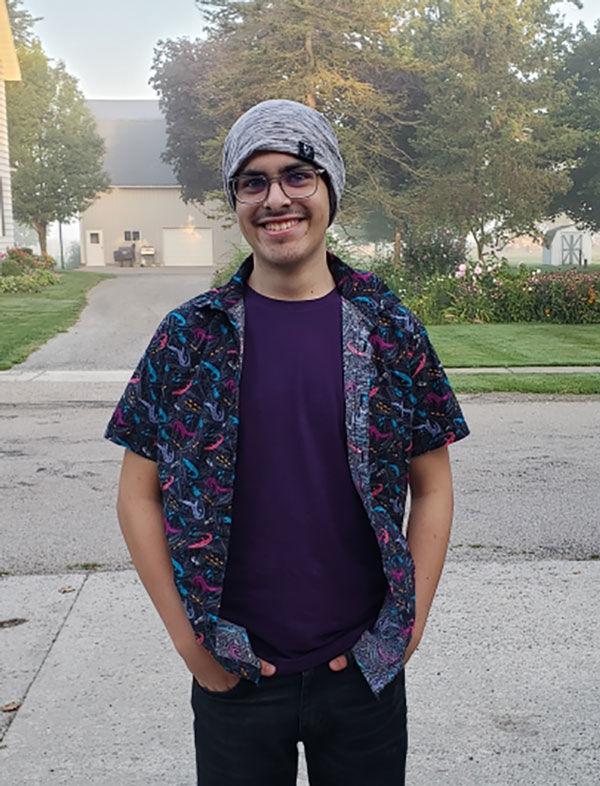 "The surgeon said that some of the kids that have this surgery, (the tumor) is a lot bigger," Wendy recalled. "He actually thanked me for bugging the doctor so much because I was like, 'Something's not right, we need to do something. My husky child is looking like a toothpick.'"
After the surgery, they chose to follow that with proton radiation therapy on his brain and spine for six weeks.
"It's safer than regular radiation, so it didn't affect his heart or any of his other organs," Wendy explained, adding he also underwent chemotherapy treatments once a week almost a year.
"He is doing great now," Wendy said, adding Isaac was able to do Make-A-Wish last year. "As far as everything, he was really, really lucky. Lots of kids that have that same type of tumor do not have as good as outcome."
Isaac, who turned 18 years old in January, is a senior at Archbold High School but, due to the COVID-19 pandemic, he is doing remote learning. Wendy said Isaac is excited to be selected as an honorary chair, although she noted the family has not been as involved in the relay this year because of the pandemic.
"It's scary because his immune system is still really low," Wendy said.
Overall, Wendy said her family found help in support groups, specifically a Facebook one for families battling this type of cancer.
"That really helped ... just to get connection with people that are going through the same thing, not help you with the big stuff but might be able to help with emotional support," Wendy said.